St. Mary's of the People
Catholic Church
Hunter River, PEI
May The Lord Brighten Your Day
Welcome all visitors to the St. Mary's of the People Parish website. Sadly our church has closed it's door for the last time but we will keep this website going so that our history won't be forgotten.

Our church was located on Route 2 in Hunter River, Prince Edward Island , Canada. Hopefully, these pages will be both interesting and informative. Feel free to email all thoughts, comments and suggestions to the link below.

We hope you enjoy this site as a link to the past our parish.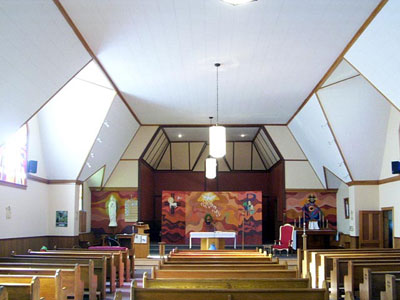 Special Dedications


Cardinal McGuigan


Father Garth McKearney